Meet Team Lenné
---
Lenné Estate was founded in 2000 by Steve and Karen Lutz. Steve was the winemaker and operator until he sold the vineyard to long-time Lenné club member Eugene Labunsky in 2022. Our new owner and winemaker plan to carry on the boutique, hand-crafted tradition of Lenné Estate for decades to come.
---
Meet Our
Team Members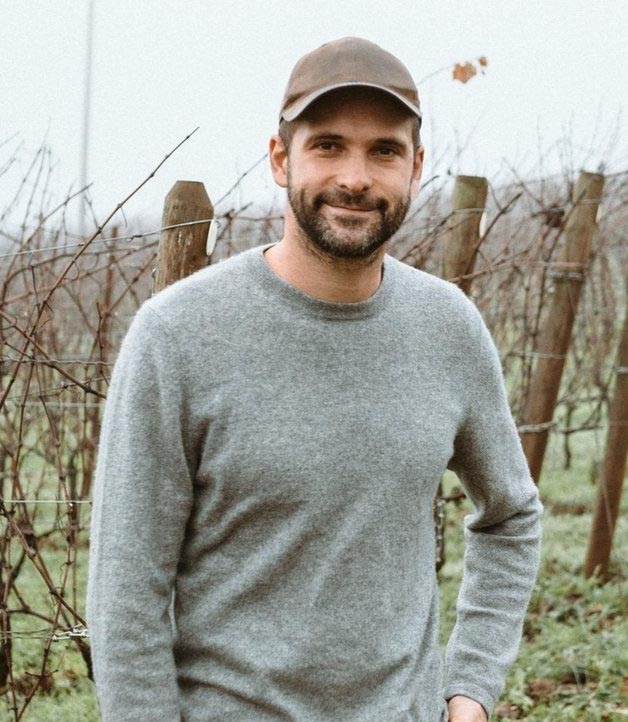 Jared etzel
Winemaker
Jared Etzel grew up just around the way from Lenné Estate, on the Beaux Frères Vineyard, founded by his father Michael G. Etzel in 1985. Jared knew he wanted to be a winemaker from an early age, and his childhood on the vineyard imparted a strong sense of the importance of the land and the commitment to nature that is essential for premium winemaking. Following his internship at Artadi in Rioja, Spain, Jared earned his degree in Viticulture & Enology at Oregon State University, then moved to Sonoma where he worked at Fisher Vineyards, and at Kapcsàndy in Napa.
In 2015, Jared returned to Oregon where he established Domaine Roy & fils winery in the Dundee Hills with his partner Marc-Andre Roy. Jared's winemaking inspiration comes from the many organic and biodynamic estate vineyards making soulful wines specific to their site and vintage.
Eugene Labunsky is the president and founder of West Coast Home Solutions, a major real estate developer in the Pacific Northwest. Eugene has long loved visiting Oregon vineyards and indulging his passion for premium pinot noir. He was a member of Lenne's wine club for years, and was delighted when the opportunity arose to purchase the vineyard in 2022. His favorite Lenné wine has long been the Kill Hill blend, and Eugene plans to build a residence atop the Kill Hill upper eastern corner of the vineyard.
Eugene and Jared are brothers in law, and also co-owners of Rodeo Hills, a boutique winery in the Dundee Hills.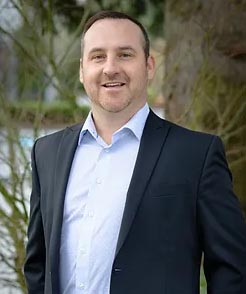 EUGENE LABUNSKY
OWNER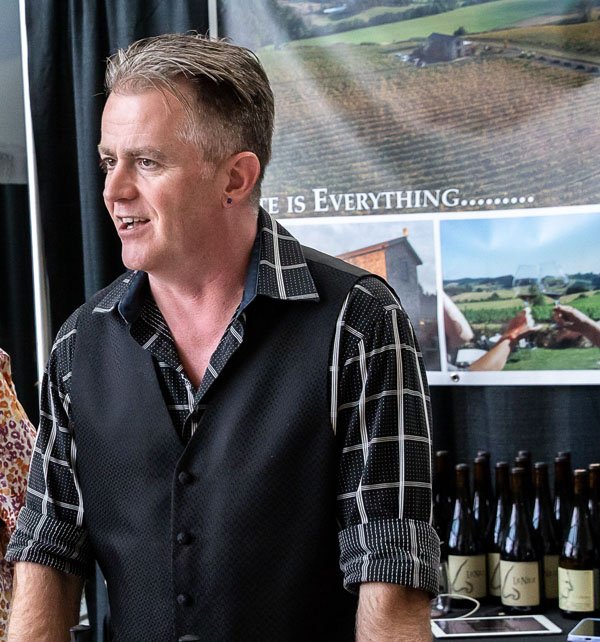 Eric Bruce
general manager
Eric Bruce joined the team at Lenné in October 2017 as the Tasting Room and Hospitality Manager. After the winery sale in 2022, Eric was recruited by Eugene and Jared to stay on and run the property.

Eric's career in wine began with inspiration from his father Brad, who has been a wine educator and judge in San Diego for more than thirty years. After relocating to Oregon in 2011, Eric transitioned from his computer/Internet career into the wine industry. He worked in and then managed a small tasting room in Dundee, as well as working as a "cellar rat" during the 2015 harvest, getting his feet wet in wine production, while studying for the WSET II.

When he's not holding down the fort at Lenné, Eric enjoys gardening, woodworking, cooking, spoiling his two cats, collecting purple dress shirts, and savoring fine wine and food with good friends.