Lenné Vintage Chart
When should you drink your Lenné wines? That question has a different answer for everyone; if you like the wines more fruit-forward, then you will enjoy them younger, 3-5 years after bottling. If you like very balanced, subtle, complex wines, you should wait 6-10 years, or longer. Much longer aging is possible; Lenne wines back to our first vintage in 2004 remain excellent, though hot years vs. cold years vary quite a bit. Which is why we have the handy chart below.
General Recommendations
Oregon pinot noir can be enjoyed very young, especially from moderate years. Wines from very cold or very hot vintages tend to need a few years in bottle to achieve proper balance. The difficult soils at Lenné create small, thick skinned berries which produce intense, flavorful wines with great longevity. The wines all have loads of fine-grained tannins that help resist oxidation.
A rule of thumb for premium Oregon pinot noir is to wait at least four years after botltling, which is generally about two years after a wine is released. The real magic doesn't happen until six to eight years after the vintage when the wines start to reveal much more complexity. Their aromatics deepen and the there is a textural shift as the wines become richer in the mouthfeel and the acidity, tannins, and alcohol begin to fully integrate.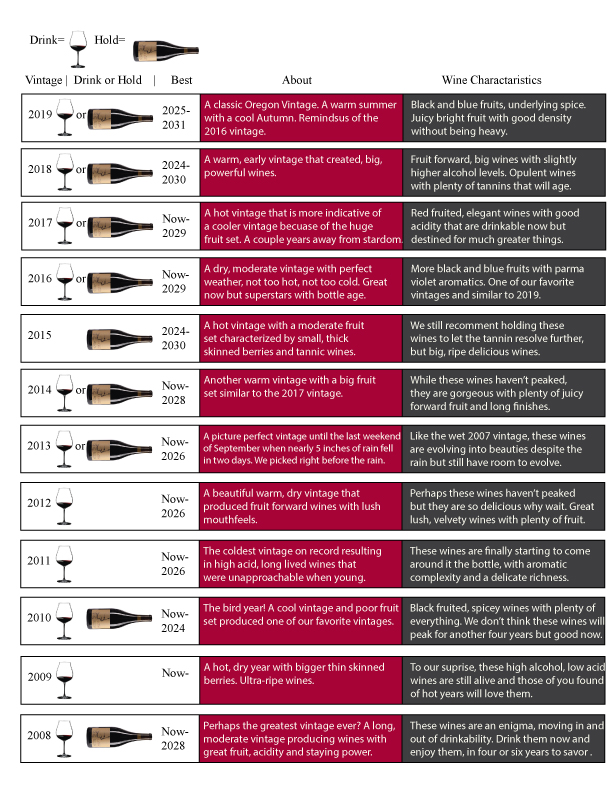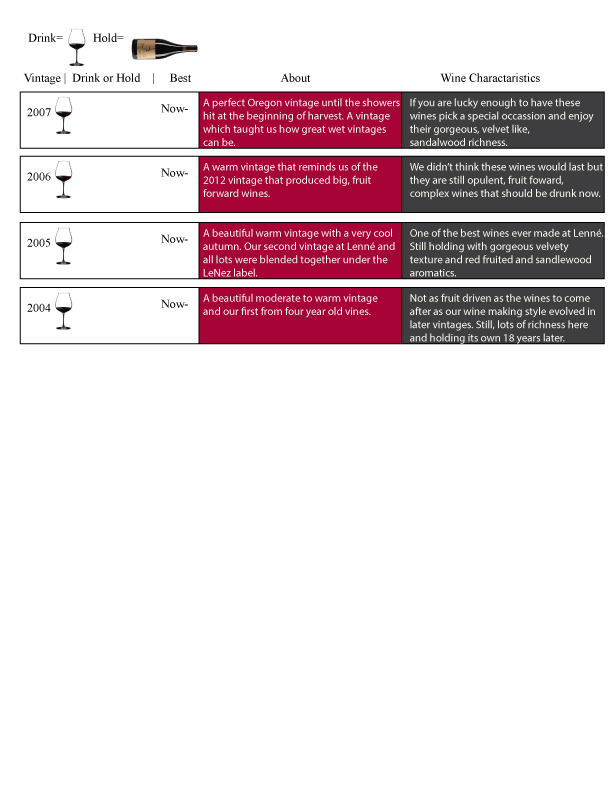 This chart was last updated by Lenne's founder Steve Lutz, in early 2023. You can also download it in PDF: page one and page two.